Math Lesson Plan for Grade 7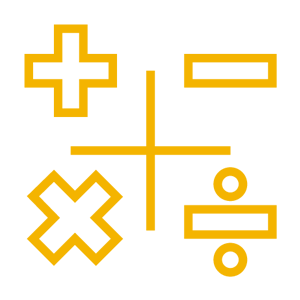 For Autumn (September, October, November)
For September
| | | | | |
| --- | --- | --- | --- | --- |
| Grade – 7 | 1 Day/Week | 2 Day/Week | 3 Day/Week | 5 Day/Week |
| | | | | |
| | | | | |
| | | | | |
| | | | | |
For October
| | | | | |
| --- | --- | --- | --- | --- |
| Grade – 7 | 1 Day/Week | 2 Day/Week | 3 Day/Week | 5 Day/Week |
| | | | | |
| | | | | |
| | | | | |
| | | | | |
For November
| | | | | |
| --- | --- | --- | --- | --- |
| Grade – 7 | 1 Day/Week | 2 Day/Week | 3 Day/Week | 5 Day/Week |
| | | | | |
| | | | | |
| | | | | |
| | | | | |
For Spring (March, April,May)
For March
| | | | | |
| --- | --- | --- | --- | --- |
| Grade – 7 | 1 Day/Week | 2 Day/Week | 3 Day/Week | 5 Day/Week |
| | | | | |
| | | | | |
| | | | | |
| | | | | |
For April
| | | | | |
| --- | --- | --- | --- | --- |
| Grade – 7 | 1 Day/Week | 2 Day/Week | 3 Day/Week | 5 Day/Week |
| | | | | |
| | | | | |
| | | | | |
| | | | | |
For May
| | | | | |
| --- | --- | --- | --- | --- |
| Grade – 7 | 1 Day/Week | 2 Day/Week | 3 Day/Week | 5 Day/Week |
| | | | | |
| | | | | |
| | | | | |
| | | | | |
For Summer (June,July,August)
For June
| | | | | |
| --- | --- | --- | --- | --- |
| Grade – 7 | 1 Day/Week | 2 Day/Week | 3 Day/Week | 5 Day/Week |
| | | | | |
| | | | | |
| | | | | |
| | | | | |
For July
| | | | | |
| --- | --- | --- | --- | --- |
| Grade – 7 | 1 Day/Week | 2 Day/Week | 3 Day/Week | 5 Day/Week |
| | | | | |
| | | | | |
| | | | | |
| | | | | |
For August
| | | | | |
| --- | --- | --- | --- | --- |
| Grade – 7 | 1 Day/Week | 2 Day/Week | 3 Day/Week | 5 Day/Week |
| | | | | |
| | | | | |
| | | | | |
| | | | | |
Book Free Math Trial lesson
Choose The Best SAT Tutor
Free Math Trail lessons are for testing our tutor's ability and the way he/she teaches. It's your right to take a free Math Trial lesson before booking any of our packages. No payment is required for a free trial just fill out this form and tell us your availability.
Let's Learn Together!
Book a free trial lesson or get details about our lesson plans, prices, and timings.