Physics Tutor
Grade 11-12
Begin to clear Physics concepts by scheduling a meeting with a trained and qualified physics tutor online. MathMakeSmart's online physics tutors are experts in the field and can make the subject conceivable and interesting without stressing out students. Each of our tutors follows a structured lesson plan depending on the student's requirements and abilities. This helps students learn the basics of physics and get online physics tutor help for creative problem-solving and, experimentation.
MathMakeSmart follows the unique 'Learning By Design' methodology for physics help online. Our Physics teachers believe that each student possesses a special talent and ability. It is the responsibility of a high school physics tutor to realize the hidden potential of her student. MathMakeSmart offers physics tutoring for K-12 Grade students and helps them ace SCAT, SSAT, SAT, and AP exams.
Physics Concepts and Online Tutoring at MathMakeSmart
Motion
Forces
Fluid
Dynamics
Rotational
Dynamics
Momentum
Energy
Heat
Thermodynamics
Electricity and Magnetism
Electricity and Magnetism
Waves
Light
These are just a few of the common concepts covered by MathMakeSmart's online physics tutoring. Added to that, we offer online physics tutor services for grade-specific requirements as well. Get help on physics from our expert science tutors today!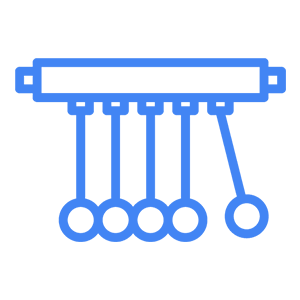 Grade 11
Nelson Physics 11
Physics Source 11
Pearson Physics 11
Grade 12
Nelson Physics 12
Physics Source 12
Pearson Physics 12