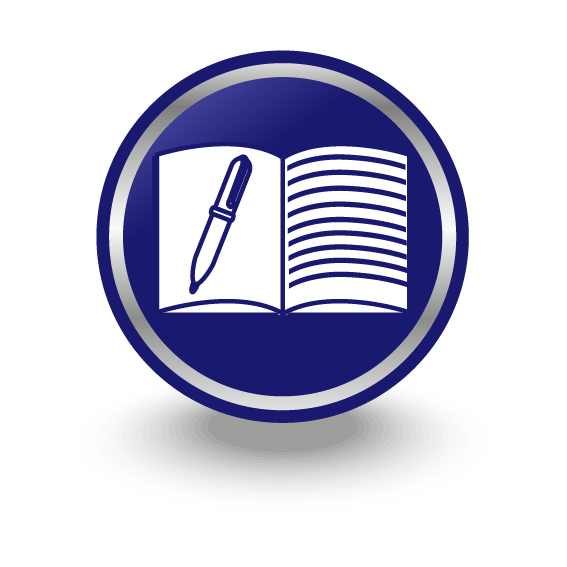 These terms and conditions apply in your tutoring program when you sign up for MathMakeSmart courses online. Please study those terms cautiously earlier than enrolling in the course. 
For the motive of these phrases:
'we' and 'us' mean MathMakeSmart is a brand called for its offerings of online tutoring programs.
'you' suggest the student. 
'Adviser' represents the individual providing standard assistance at some point in your course of study.
Your course is an assortment of online software, tools and records in the internet site, and tutor support from us.
Reasonable skills and care might be used in providing the services to you.
Our Right to stop providing the Services
We reserve the proper to prevent providing the services, if:
• You fail to pay the fees via the 10th of the due date.
• You fail to attend the course for 2 consecutive weeks except you've got agreed upon a break with your adviser in advance.
• You violate any of the terms and conditions referred to here.
• MathMakeSmart comes to a decision that your actions are unacceptable.
• You act in such a manner as to threaten, intimidate or in any other case harass our staff or other trainees.
Privacy and Data Protection
Your privacy is handled very critically at MathMakeSmart. All of the information that you provide us when you enroll in a MathMakeSmart training program or at any other time is difficult in the MathMakeSmart privacy statement. Please read this. This explains what information we collect, when we gather it, what we use it for and who we are able to deliver it to. For similar details on this, you can touch your advisor. By means of signing up for a training course, you agree which you have understood and accepted the terms of the privacy announcement.
Discontinuing the Offerings
MathMakeSmart has well paid qualified teachers to impart lectures to the student. However, if for any cause, student desires to stop the services then they will need to give 15 days prior notice by simply sending us an Email at [email protected]
We reserve the right to withdraw all or part of the website at every time. 
We provide 7 days cash lower back guaranty.
Recurring date stays the same. In case you are short with number of classes it'll be provided to you at the end of your course if followed with explained procedure but the missing classes will never impact your ordinary date and it is going to be your signup date.
You acknowledge that you are not relying on any statement made by us or any of our representatives with reference to the offerings apart from the ones expressly set out in those terms and conditions. Not anything on this paragraph shall exclude or limit our liability for fraud or fraudulent misrepresentation.
The adviser will help you to pick out an appropriate training path for you. We can investigate your skills and understanding and offer you advice and information before you start a training course. That is to ensure that you are enrolled in the right course. 
Whilst you sign up for an online tutoring program, we are able to offer you an online teacher. Your Tutor will provide aid and course-plotting to you at some stage in your training course
Login username and password
Whilst you sign up with MathMakeSmart, you may be given a username and password. You have to take care to maintain your username and password confidential. You will be answerable for all the activities that occur under your username and password. You must not allow anyone else to use your username and password. It is your responsibility to inform MathMakeSmart immediately in case you suspect unauthorized use of your account or in case you accept as true with that your username and password are no longer confidential.
We will be responsible to provide you with a tutor in the course of your training. We reserve the right to change the tutor at any time as per course requirements. You are not allowed to share your contact details consisting of your cellphone Number, e-mail address or postal address or any other personal information with the tutor. You cannot ask for personal contact information of teacher.
We will not be liable if we can't offer the services to you because of an event that is beyond our reasonable control. Such events may additionally consist of, but are not confined to, fire, flood, storm, strikes or different business action, war, riots, failure of telecommunications services, and/or actions of government or public body. In case of such an event, we will take reasonable actions as a good way to recommence the coaching activities with the least amount of inconvenience. If training classes aren't introduced due to this type of event, we will set up make-up sessions for the ones. 
MathMakeSmart makes no guarantee that the capability of the internet site might be uninterrupted or error-free, that defects might be corrected or that the website or the server that makes it available is free of viruses or anything else that can be harmful or destructive.
To the extent permitted by regulation, MathMakeSmart will no longer be liable for any indirect or consequential loss or damage whatever (including without limitation loss of business, opportunity, data, profits) arising out of or in reference to the use of the internet site or education software.
We aren't liable for the loss of any records to your pc. It is your obligation to make sure that you keep your information and have a reasonable backup for it.
Except where the above applies, our maximum aggregate liability for any claim that you may have against us in connection with the provision by us to you of the services, which is otherwise not excluded in these Terms and Conditions, including without limitation where such claim arises as a direct result of any negligent technical advice provided by us, will be limited to the amount of course fee which has been paid or is payable by you.