Science Tutor
Grade 1-10
Get the science help you need right now, from an experienced online Science tutor who can help you truly understand key concepts and solve problems on your own. From biology to physics, our online Science tutoring is here for you 24/7, whether you're doing homework or preparing for an important exam.
Online Private Tutoring for all of these subjects
Biology
Chemistry
Introductory human anatomy & physiology (A&P)
Organic chemistry
Physics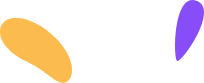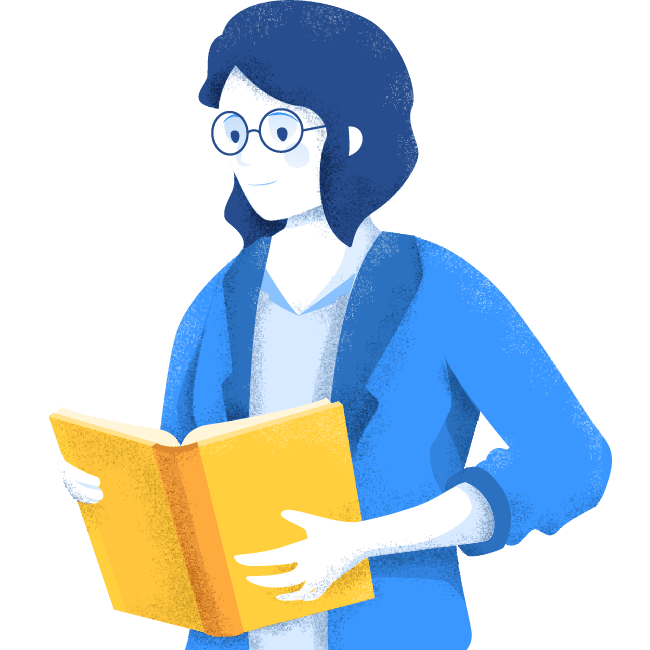 What We Offer
Looking for an online science tutor in the USA can be a tedious task. You can dedicate hours and still not find a qualified and trained tutor, or expert in the US science curriculum. But at MMS, we help you find the best science tutors in the USA so that your excellent scores help you land admission to your dream college.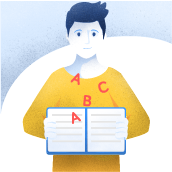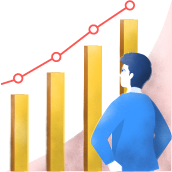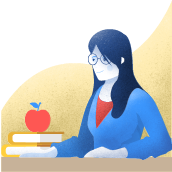 GRADE 1
Life Science
Earth Science
Earth & Space Science
Space Science
GRADE 4
Rocks and Minerals
Slow Changes on Earth
Fast Changes on Earth
Electricity
Magnetism
Living Things Need Energy
Living Things and Their Environment
GRADE 7
Nutrition in Plants
Nutrition in Animals
Fiber to Fabric
Heat
Acids, Bases and Salts
Physical and Chemical Changes
Weather and Climate
Winds, Storms and Cyclones
Soil
Respiration in Organisms
Transpiration in Animals and Plants
Reproduction in Plants
Motion and Time
Electric Current and Its Effects
Light
Water and Its Wastage
Forests
GRADE 10
Nelson Science focus 10
Investigating Science 10
Pearson Science 10
GRADE 2
Life Science (Plants Life Cycle )
Animals Life cycle
Earth minerals
Earth's Resources
Objects in Motion
States of Matter
Classification
Earth events
GRADE 5
Structure of Living Things
Plants Structure and Functions
Animal Kingdom
Human Body Systems
Food
Heath and Hygiene
Safety and First Aid
Our Environment
Air
Earth's Water
Earth's Weather
Our Universe
The Solar System
Rock and Minerals
Machines
Types of Matter
Changes in Matter
Life Cycles
GRADE 8
Conservation of Plants and Animals
Cell – Structure and Functions
Reproduction in Animals
Force and Pressure
Friction
Sound & Light
Chemical Effects of Electrical Current
Stars and Solar System
Pollution of Land, Air and Water
Micro-organisms
Synthetic Fibers and Plastics
Metals and Non-Metals
Coal and Petroleum
Combustion and Flame
GRADE 3
Adaptations in Land Environment
Adaptations in Land Environment
Environments Change
Our Earth, Sun and Mon
Matter
Energy
Light
GRADE 6
Earth's Ecosystem & Life Cycles
Earth's Land and Water
Heat Energy
Energy in Earth's System
Earth's Structure
Earth's Surface
Earth's Resources
Motion and Measurement of Distances
Light, Shadows and Reflection
Electricity and Circuits
Fun with Magnets
Food: Where does it come from?
Components of Food
Separation of Substances
Changes Around Us
Getting to Know Plants
Body Movements
GRADE 9
Nelson Science focus 9
Investigating Science 9
Pearson Science 9
Science Lesson Plans For Each Grade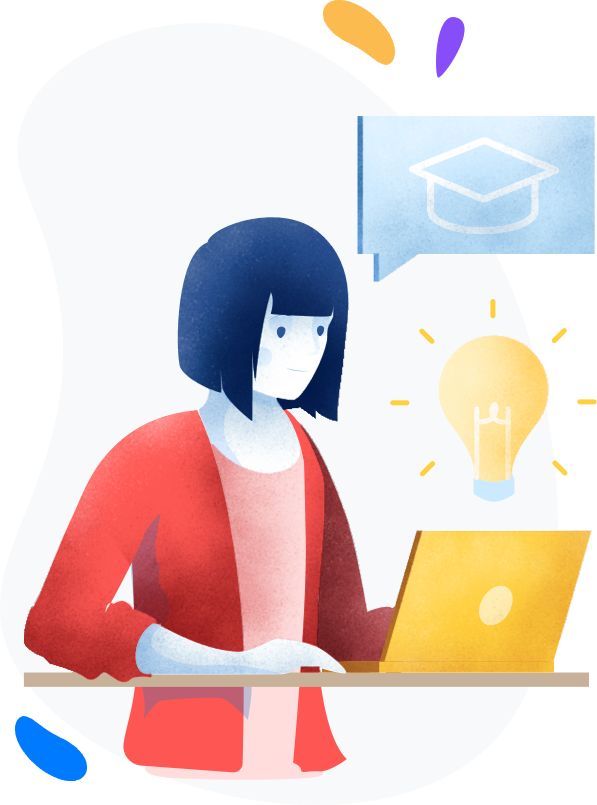 MMS science tutoring offers a wide range of individualized instructions and sessions on essentially all domains of science for all grades. We believe that if students develop a strong understanding of the fundamental science concepts, they are more inclined towards choosing science as their primary career field.  
Transforming Education, Accelerating Outcomes 
Many students give up hope to study and excel at science in primary and middle school because they have difficulty following challenging and complex topics. But we make sure, that we get students excited and interested in even the most convoluted and challenging fields of science.
Whether it's biology, physics, or chemistry, our trained and qualified tutors excel in all fields. Their expertise goes beyond mere understanding of the concepts. Rather, they explore the application and implication of each concept so that the students can view science as a viable career option.
Trail lessons are for testing our Science tutor's ability and the way he/she teaches. It's your right to take a free Science Trial lesson before booking any of our packages. No payment is required for a free trial just fill out this form and tell us your availability. 
Transforming Education, Accelerating Outcomes
We Build a Custom Tutoring Solution
We do not believe in the conventional style of teaching. We understand that everybody has their mood and their own time for studying. We do not want to disturb that routine. Rather we want to make it more productive and effective.
We let the students set the tone and approach for teaching. All our sessions are one-to-one so that students can communicate however they like.
MMS is the new solution to science tuition online.
High Dosage
From science homework to projects and test preparation, we keep all the resources at hand. We ensure that we have everything, from captivating videos to online science games that can facilitate an interactive tutoring session.
If all students have to do is look in front of a screen and try to soak in the concepts, then why would they need additional help? We go beyond the traditional bounds of classrooms and try to create these fun learning spaces where students can ask and challenge whatever they want.
Our tutors have great patience and an appetite for teaching; they are committed to imparting education and helping others learn.
What Can You Expect?
The specific curricular frameworks vary from school to school and different topics are taught across grade levels. However, our approach to learning and instructional resource material is highly standardized and we can assist students of all grades.
Whether you are having difficulty getting along with elementary school science or are unable to unravel the theoretical models of science, physics, and chemistry in your middle and high school, our tutors have got you covered.
Elementary School
Elementary school is the first real introduction to science for students. Initially, surface-level concepts are taught to the students. However, it is critical for students to clear their concepts at this stage because essentially all of the science is built upon these fundamentals. We help children at this stage to master the following core topics:
Life Science
The life cycle of plants and animals
Characteristics of organisms
Ecosystems
State of matter
Chemical changes
Observations and types of heat
Basic behavior and properties of light
Basic understanding of sound
Forces
Magnets
Measurements
Objects in Solar System
Common weather conditions
Fossils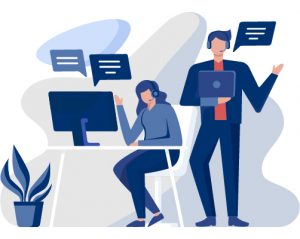 Middle School
This is a more advanced level and students who want to pursue a career in science need to understand these topics and concepts well. Our trained experts ensure that students are not locked into a boring routine of learning, rather interactive and engaging science sessions are designed for them. Our tutors take the help of YouTube and other resources available online to spark students' interest in this field.
The following topics are covered in our one-to-one, science tutoring sessions:
Differences among taxonomic groups of organisms 

Cellular composition of organisms 

Human Anatomy 

Photosynthesis 

Diversity, adaptation, and natural selection 

Reproduction

Fossil records

Composition of matter

Periodic table

Basic atomic structure

Energy forms

Changes in matter

Newton's Law of motion 

Earth, space, and science
These are a few of the many topics that we cover individually based on their classification; physics, biology, and chemistry. 
High School
This is the point where students decide if they are interested in a future in science. This determining point puts a lot of pressure on students as they are not just preparing for their final high school exams but are also working for their undergrad admissions. 
At MMS, we make sure that students are prepared for any and all challenges that wait ahead for them. Our private science tutors design the class curriculum in a way that minimum pressure is exerted on students. They are given space to complete other tasks and focus on their applications too. 
The primary concepts that our tutors focus on for high school science are:
Classification of organism

Cells

Human Body System

Plants

Water 

Weather

Ecosystem

Earth's Resources

Changes in Matter

Energy

Forces in Motion

Electricity 

Technology

Anatomy 

Earth in Space 
Not to Disappoint, But to Encourage 
At MMS, we deliver tutoring solutions that are responsive, remarkably designed, and just in time. We make sure that our students do not have to wait hours just to discuss a simple solution.  We have set high standards of professionalism and academic excellence that our students choose us over and over again. We share the common objective of helping students land a good university and nudge them toward their desired careers. We do not want to discourage students from exploring a scientific field because they are unable to score well.  
We closely examine each theory, every concept, and all discussions in detail to make sure that students obtain a strong grasp of the topic. We are training future scientists in the making and we could not be prouder! 
Let's Learn Together!
Book a free trial lesson or get details about our lesson plans, prices, and timings.