Online Home Tuition after Summer break!
Kids always love the summer break time because they don't have to worry about grades, exams and homework assignments, etc.  Kids spend their time doing whatever they want during summer break, whether it's playing outside, hanging out with their friends, spending all day online, or going on vacation with their families. During summer there should be an hour or two for online home tuition. It is necessary to keep the mind in learning mood while enjoying the holidays. But why having home tuition is must during school summer beark?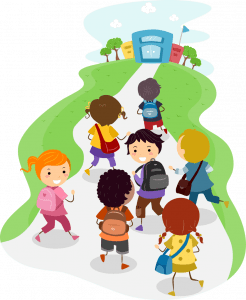 Back to School!
Unfortunately, after the summer break kids' knowledge level drops. Both early and recent studies have found this summer learning loss in standardized testing, that's why parents look for online home tuition for their kids in order to give them a head start as the new academic year starts. but how online home tuition is best than in person learning?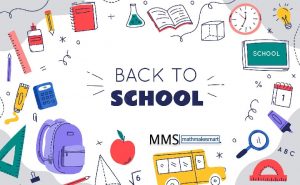 The answer to this question can be broken down in many ways.
1. Take Advantage of One-on-One Attention
There are various reasons why students might not pick something up in the classroom. In large classes, teachers have to divide their attention between dozens or hundreds of students. For this reason, the teacher might not have time to go at the right pace for everybody, and students are more likely to feel hesitant to ask the questions they need to, for fear of looking stupid or slowing things down. A private online tutor, via discussion with students and parents, can work with them individually and use that attention to find the best way to teach them and how to help them in the areas where they struggle.
2. Homework Help
The majority of students struggle to complete their homework assignments. A good tutor, whether in person or online, will help students in thinking about their problems and identifying the obstacles that prevent them from doing the work themselves. This can help students to excel in their grades and boost their performance and confidence.  Tutors can help them in minimizing their school load, and they will eventually become more competent in their learning and successful in managing their schoolwork.
3. More Future Possibilities
One of the major reasons parents opt private tutors for their kids is the benefit of more future opportunities. Online Private tutor can tailor his sessions to the needs of the students. They help them develop an interest in the subject knowledge. Because jobs and colleges take into account school grades, better grades in school can help them find their dream jobs and colleges.
Online Tuition with MMS
We at MMS, provide world class professional & experienced subject specialists online tutors through our online portal. We provide 1 on 1 dedicated live sessions for all subjects. Get online home tuition services for the students of UK, USA & Canada. With our Learning Management System (LMS), you'll receive weekly and monthly updates and reports on your child's strengths and weaknesses. You will also have full-time access to our educational support team, which will listen to your concerns and queries and provide you with the best solution to fix them.
Don't hesitate to get in touch and reserve a perfect tutor for your child today! Try our free trial lesson to choose the best tutor for online home tuition.