Software recommendations for online tutoring & meeting
The process of teaching and learning is continuously changing beyond all recognition in today's technologically advanced digital age. There is nothing you cannot learn today thanks to online tutoring websites. Online tutoring has emerged as a fantastic solution for those who are having trouble locating the right instructors or tutors for their academic needs. Nowadays Online Tutoring and Meeting software are necessary for online education and remote working.
"Global Industry Insights projects that the Web conferencing market will surpass $20 billion by 2024."
Online video conferencing and Educational tools
The use of video conferencing tools and online tutoring services has increased. These could help students and tutors by giving them more freedom. These are eventually also helpful for internal communication and tutorial purposes. There are users such as web developers, freelancers, and educational websites. As there are many different types of online tutoring software on the market, it is up to you to choose which one is best for your company. It facilitates knowledge acquisition more quickly and saves both time and money.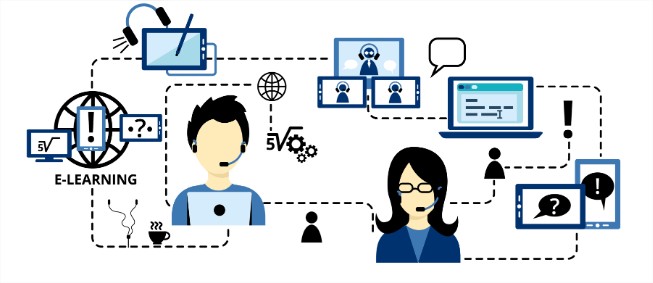 There are several communication platforms for online learning.  Zoom, Skype, Google meet, Any desk, and Team viewer are the five most often used by professionals for Online Tutoring, meetings & conferences. These are the five best free software commonly and easily used internationally.
1. Zoom
Because of its superb functions, Zoom Meeting is the ideal solution for video conferencing. If a team needs to schedule online meetings, host video webinars, share desktops with clients, students, or other team members to discuss projects or tasks, exchange documents with them, etc., then this is a suitable solution for any business or organization.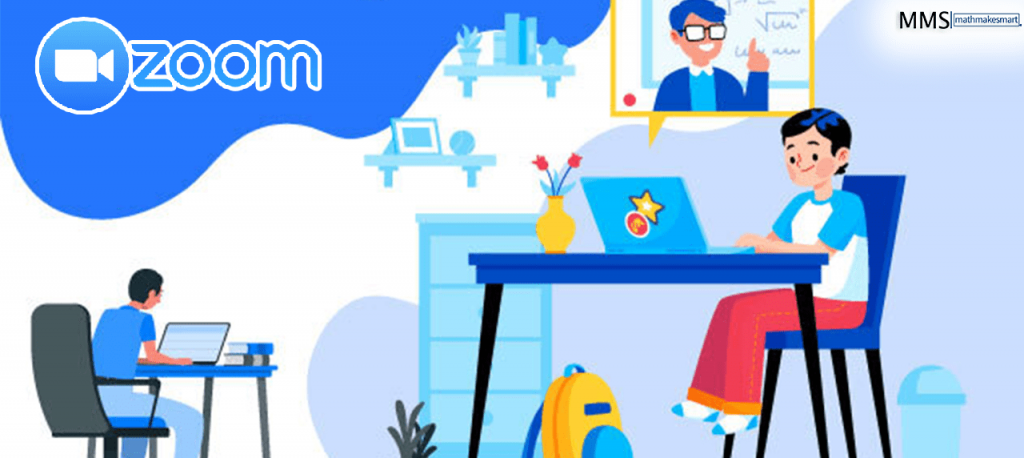 It can quickly arrange meetings, provide a private meeting link to invitees by email or text message, and connect with faraway team members via video chat. Zoom may be integrated with 200+ other popular programs, including Slack, PayPal, and many more.
Features of Zoom
Users of desktop PCs, laptops, tablets, and mobile phones can share their screens.
with all meeting attendees present, whiteboarding and document sharing
Offers SSL-encrypted private and group chat options.
We can accommodate up to 100 participants with 40 minutes of group meetings in the free tier.
Scheduling made simple using Chrome extensions
In Zoom meetings, participants have the option to call into the meeting.
Tutors may record lessons and send the recordings to students afterward so they can review certain topics or use them as sources for homework.
With the whiteboard option, students can simulate writing down everything while presenting their ideas to the teacher.
If students want to show a teacher something they're looking at on another website or on their screen during video sessions, screen sharing is a useful tool.
2. Skype
This is a private communications platform run by Skype Technologies, a Microsoft subsidiary best known for VoIP-based phone, video, and conference conversations.  Additionally, it includes other capabilities including file sharing, instant messaging, and debit-based calls to landlines and mobile phones over conventional telephone networks. Numerous desktop, mobile, and gaming console platforms support Skype.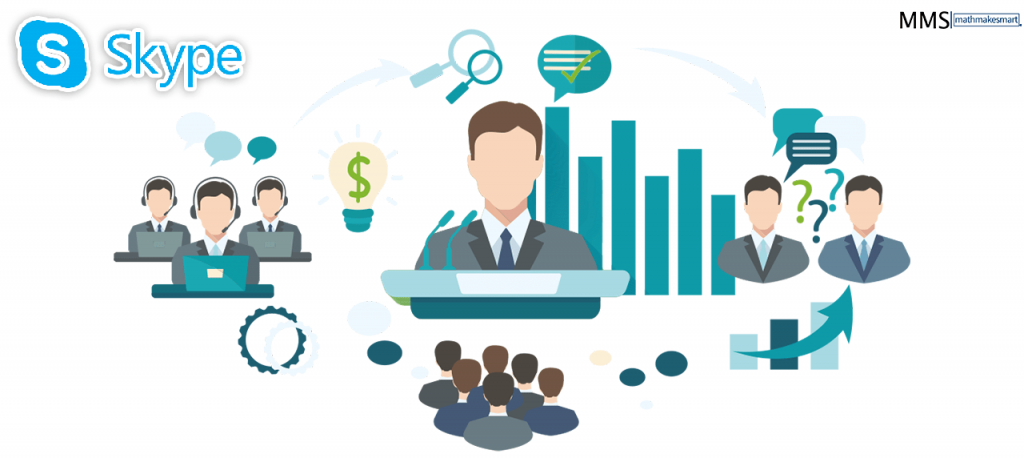 Features of Skype
Similar to Zoom's functionality, Skype lets you share documents and screens and supports big file sizes.
If students wish to show a tutor something they are viewing on another website or on their screen, screen sharing is a useful tool.
One of the safer platforms out there, it delivers end-to-end encryption using Microsoft security tools.
3. ​Google Meet and Google Drive
An improved version of the Hangouts app called Google Meet is also suitable for commercial uses including webinars and video conferencing. According to Incrementors Web Solutions CEO Shiv Gupta, "Google Meet is available for desktop and mobile platforms. It enables you to show meeting attendees on either your complete screen or a selected window. You will be able to exchange material such as documents, presentations, spreadsheets, and more while you are presenting some business-related items. With the aid of this technology, you can collaborate more easily with your coworkers, clients, customers, students, or classmates from any location.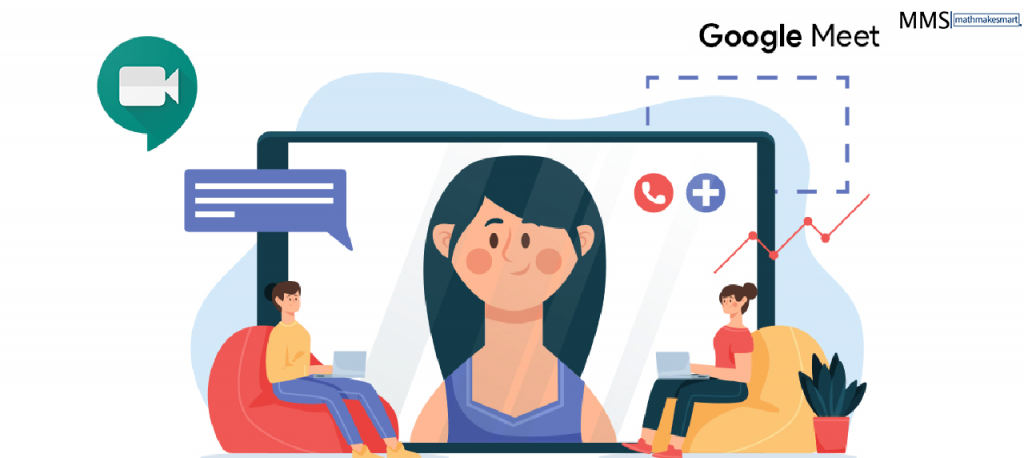 Google Drive is a very useful facility of google where a user can store up to 15GBs of data and also can share it with others.
Features of Google Meet
The ability to invite guests and share the meeting code. It allows for the seamless implementation of shadowing with multiple individuals at once.
Simple and secure.
The automatic integration with Google Calendar and the rest of the Google apps is a benefit of this platform.
The recording feature in Google Meets is identical to Zoom's, allowing students to view their lessons at a later time and store them in a connected Google Drive folder.
You can select to turn on real-time closed captioning for callers while teaching a lesson in your second language to aid in language understanding and learning.
The collaboration tool Google Classroom, used by many schools daily, is connected to Google Meets.
Meets were developed with students in mind, making them reasonably user-friendly and adaptable to most class requirements.
4. AnyDesk
A remote desktop program called AnyDesk is offered by AnyDesk Software GmbH. Platform-independent remote access to desktop PCs and other devices running the host application is made possible by the proprietary software program. It features VPN, file sharing, and remote control. Technical support scams and other remote access frauds frequently employ AnyDesk. AnyDesk employs the exclusive video codec "DeskRT," which is intended to provide users with higher-quality video and sound transmission while minimizing the amount of data transmitted. AnyDesk is a particularly small application with three-megabyte overall program size. The licensing of each user determines which functionalities are accessible.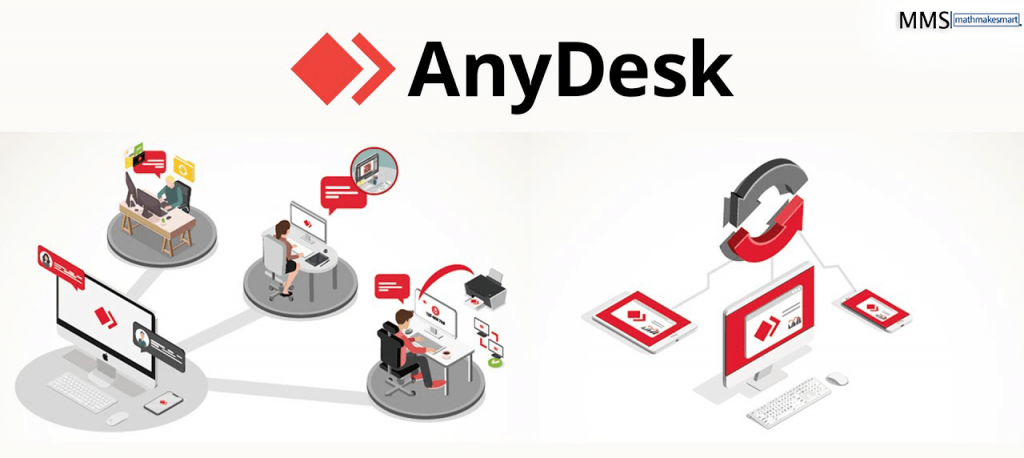 Features of AnyDesk
Some key characteristics include:
Access from a distance for several operating systems (Windows, Linux, macOS, iOS, Android, etc.
Manager and file transfer
VPN Remote Print
Unattended entry
Whiteboard
Auto-Discovery (automatic analysis of local network)
Chat-Function
Custom-Clients
Protocol for sessions
Two-Factor-Authentication
Specific host-server
5. Team viewer
TeamViewer is a computer program that enables remote access and remote control. TeamViewer is making it possible to maintain computers and other equipment. It is free for non-commercial use. It does not require registration. There are more than two billion users of this application software in the world. Students and teachers are using this for online tutoring and meeting software.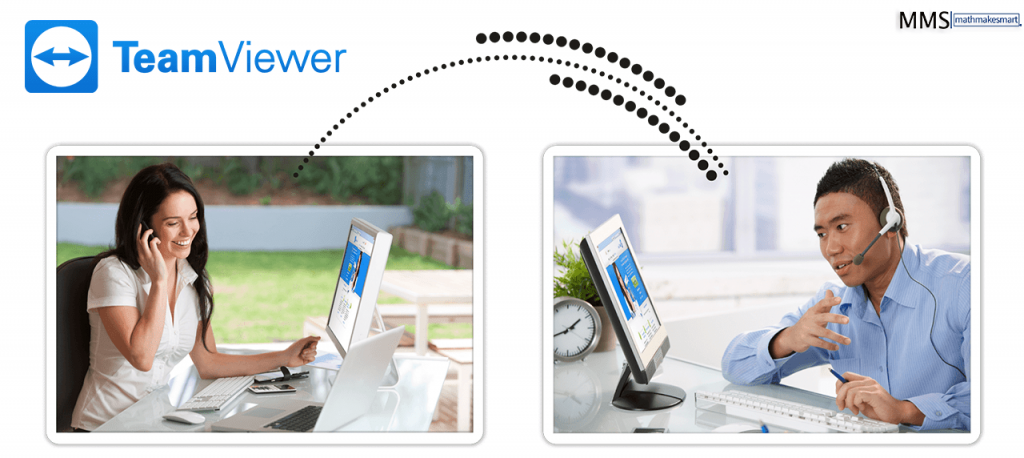 Features of Team viewer
Depending on the hardware and software version, TeamViewer has different functionalities.
Remote control and maintenance of computers and other endpoints are at the heart of TeamViewer's functionality.
The users at the endpoints can see the remote screen after connection.
Send and receive data.
Access shared clipboards and files
IP telephony for audio and video transfers, helps teams collaborate.
Conclusion
Being an online tutoring website all our students need these awesome online tutoring and meeting software tools. If we study the online tutoring Tips during COVID-19 all the educational institutes used the software tools for making online classes. If you have any problem with the use of the above-mentioned software or need the setup of these you can contact us. We also offer Free Trial lessons free of cost.